"What they say about lawyers being useless isn't entirely true." ― Jennifer Arnett, Day One: A Novella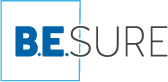 The kids are older, retirement's closer, and you haven't reviewed your will since you were worried about Y2K. It's time for an estate plan check-in.
If you're like most Minnesota families, you drafted a simple will when your kids were born to protect them in case you died prematurely. But now that they've fledged the nest (or will be soon), it's time to think about your future. Who do you trust to be your power of attorney, implement your healthcare directive, and handle your assets after you pass on?
Having this conversation with your spouse and loved ones can be complicated and a little uncomfortable. But creating a comprehensive estate plan now can provide an orderly transition from one generation to the next. It also helps your loved ones avoid probate when the time comes. Brian can help you understand the documents you should have in your estate plan and who should be the beneficiaries and executors of those documents, including your:
Will
Irrevocable Trust
Revocable Trust
Power of Attorney
Healthcare Directive
Estate Tax Plan
Cabin Trust
Gun Trust (Are you a gun owner and not sure what this is? Ask me!)
It's time to talk about your estate plan. Schedule your complimentary consultation with Brian E. Stevens today to start protecting your assets and your family today.

Sometimes, even the best-laid estate plans experience legal obstacles once they're put into action. If your loved one's assets must be transferred through the court system, save time, money, and heartache by working with a probate attorney.
Brian has litigated probate cases for more than 20 years. He'll listen to the challenges you're facing, explain your rights under the law, and plan a legal path forward for you to take together. If you're facing probate after the death of a loved one, call the Law Offices of Brian E. Stevens, PA today for a complimentary consultation.
REAL ADVICE FOR REAL PEOPLE

11670 Fountains Drive Suite 200
Maple Grove, MN 55369
Email: Brian@Stevenslawmn.com